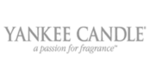 I had a double whammy view of the future this week. Let's see what you think.
First, I visited a local garden centre. It's recently added an enormous, warehouse-sized space, around half of which is given over to a tray-service café/restaurant. It's a light and airy, with a finger-on-the-pulse, environmentally aware sedum roof. It's very pleasant, and the food is very good.
It's also bang on trend. Back in February the Horticultural Trades Association (HTA) ran a conference dedicated to catering in garden centres (GC). You can hardly criticise the interest. According to HTA research, over 36 million people visit GC cafés/restaurants annually, with an average 8% increase year on year. That's a third of GC visitors ending up in front of cup of coffee, with people choosing which GC to visit according to whether it has a café.
Continue reading "A concession to gardening - if you're lucky" »