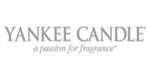 I had a double whammy view of the future this week. Let's see what you think.
First, I visited a local garden centre. It's recently added an enormous, warehouse-sized space, around half of which is given over to a tray-service café/restaurant. It's a light and airy, with a finger-on-the-pulse, environmentally aware sedum roof. It's very pleasant, and the food is very good.
It's also bang on trend. Back in February the Horticultural Trades Association (HTA) ran a conference dedicated to catering in garden centres (GC). You can hardly criticise the interest. According to HTA research, over 36 million people visit GC cafés/restaurants annually, with an average 8% increase year on year. That's a third of GC visitors ending up in front of cup of coffee, with people choosing which GC to visit according to whether it has a café.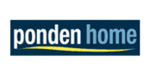 Of course, to reach this enormous café, I had to filter through the Christmas gifts, past clothing and a very small aisle of spring bulbs, before crossing a narrow area which displays gardening equipment.  The layout doesn't encourage you to linger, however, so you pass rapidly into the new space, past bird feed and books, sucked towards the wide mouth of the café.
Then I received Concession News, published by First Franchise, and sent out with the October edition of HTA News. First Franchise specialise in matching retail concession brands with "forward-thinking" garden centres, and the history of garden centre concessions on their website will, if you read it, probably feel very familiar, mentioning everything from The Works (books) to Yankee Candles.
Stephen Cooper became property manager of Wyevales in 1991 and in the newsletter he writes that, over 15 years, their centres increased from 25 to 126. "The aim," he says, "was always to economically expand and upgrade sites to create destination shopping centres."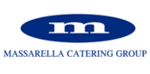 A look at First Franchises' list of partnerships gives a glimpse of what might move to a garden centre near you: Mountain Warehouse (camping retailers), Moshulu (shoes), Ponden Home (sheets, pillows, etc), Hammonds (fitted bedrooms), The Framing Centre, Pure Party, Clinton (cards), Anglian Windows, Cook (cook-chill), Cargo (furniture etc). All in all, nearly 40 companies are listed, with only a handful, such as Bowland Stone, having a direct gardening relevance.
The garden centre network was represented for the first time this year at the British Council of Shopping Centres conference in September, when First Franchise outlined GCs as the growing market for home and lifestyle products. Eyes must have lit up. GCs offer seven-day trading, free parking and a high-spending, mainly female customer over 35 who is likely to come for the day.
First Franchise aren't the only ones trumpeting GC advantages. In their post When is a Garden Centre Not a Garden Centre? Taste Modern (clever!), who specialise in display products for the hospitality industry, state, "With an ever-increasing captive audience as people opt for a greener lifestyle, planting and growing vegetables, the UK garden centre has become the alternative shopping mall experience with a country living edge." Out-of-town shopping centres have been castigated in recent years, and yet a whole new generation "anchored" to GCs is creeping up on us.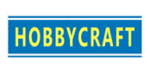 Should we mind? We, the customers, are driving this.  First Franchise says that it's the relaxed informal shopping environment that makes GCs the consumers' choice of retail destination. Mountain Warehouse's Property Director, Jim Pinder, is quoted. "Garden centres are more than just garden centres these day – they are shopping destinations in their own right…We're just following where our customers go."  The current enthusiasm for grow-your-own, with its overtones of self-sufficiency and lack of consumerism, is promoting the very opposite ethos at the places we go to explore our new interest.
For some of us, they've missed the point. I've enjoyed garden centres because I enjoy gardening.  Yes, I've found them relaxing, and I've enjoyed the ambience. No canned music, light and spacious surroundings, cake (oops!). But, most of all, they've been about gardening. That's what I go for. That's why they're relaxing.
At my local garden centre, the heart is being displaced. Gardening items are being pushed to the edge and you can't reach them without passing the franchises and smelling the coffee, and the thought of being forced to trail past the existing lifestyle concessions already puts me off. I can't be alone, but I fear that we are in a minority.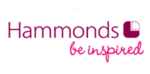 According to First Franchise, there are around 2,500 garden centres or retail nurseries in the UK. That's a ripe market for expansion and I doubt that the tide will turn soon. But the people who enjoy them in the future, I think, will not be the people who enjoy them now and I predict, where planning permission is given, that in less than ten years your local garden centre will be a tiny blip on the edge of an expanding retail "village".
Those of us whose hobby really is gardening will no longer be visiting the garden centre.