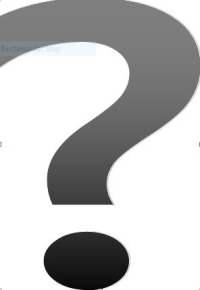 What would you do if a company who had given you equipment for honest review asked you to take that review down?
This has recently happened to me. It's such an unusual request (I've certainly never had one like it before) that I've spent quite a bit of time thinking about it, and I'd be really interested to hear what you think, whether you blog or research potential purchases online.
In the email, the writer said:
It's fair and honest but not really doing us any favours. Would it be possible to take it down now?
It's easy to see where they're coming from and I do sympathise. Printed in a gardening magazine, the review would have gone to recycling or be languishing on a few bookshelves, but not easily available online to every new person considering a purchase. Equally, though, bloggers have a responsibility to their readers, to give them an honest review that is as accurate as we can possibly make it.  If I take down a review for no reason other than I've been asked to, is that breaking a trust?
So, I reread my review with an open mind. It all came back to me. There were many positives, which I reported on, but there were also a number of criticisms.  Husband, who has just launched a product himself, immediately imagined himself in the place of the company. The review was recognised as fair and honest, but it obviously includes points that needed addressing. What had they done about them? he asked.
Well, actually, nothing. Or nothing that they've told me about. The review has been up for a while. At no point has the company responded to the review, and nothing was said in the email about any improvements that might have been made.
Earlier this year I reviewed business cards, drawing attention to a problem. The company commented, said the problem was solved, and I added this to my blogpost, so that no one would miss it. In the case of the equipment in question, I was sort of surprised at the time that nothing was said in answer to my comments. Now the natural response would be to point to the improvements that had been made, as a bolster to the argument for removing the review.
But zilch. Which makes me think the company still thinks my observations valid. And coincidentally, I spoke not so long ago to someone who'd used the product in the recent past. It was clear from a quick chat that at least one of the snags I'd mentioned still exists. 
I asked another blogger, who asked an unexpected question. "What do you think made them feel entitled to ask you to take it down?" To be fair, I'm not sure I can accuse them of feeling entitled. After all, if you want something and you don't ask, you most definitely won't get. On the other hand, I think bloggers are sometimes seen as only-too-eager beneficiaries of company largesse, with obligations to go with that.
So, for the time being, the review remains:  
Because the review is fair and honest.
Because there's no reason to think that anything about the product has changed.
However, it's food for thought. Every blogger I know takes the task of reviewing a product seriously, being as fair in their views as possible. Even so, should those views have a shelf-life?
Comments, as always, welcome. What would you do?