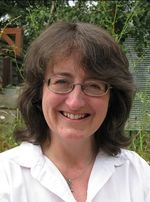 I've been a freelance writer and editor since 2006, when I had my first piece printed in Kitchen Garden Magazine. Previous jobs included copy-editor at Mills and Boon, so I was already primed to write about the birds and bees!
Since then I've grown new shoots in various publications and blogs, writing on gardening and country-related subjects. If you'd like to venture off-piste then you'll find more at My Articles Elsewhere.
Garden-wise, I'm pretty relaxed (or messy, says Husband). Bigger weeds provide more compost, after all, and I've never seen so many different insects since I gave an area of grass its head.