It's not a new idea, but these small pottery Munakuppi heads from Mr Fothergill's are unexpectedly charming. I 've grown rather fond of this chap on my kitchen window.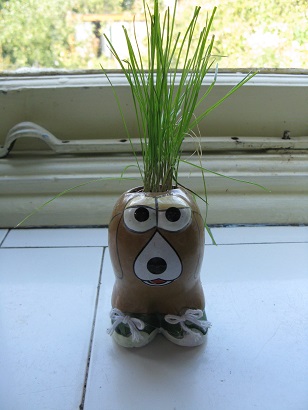 There are six different characters - dog, frog, elephant, crocodile, duck and pig. Each character is accompanied by a compost disc, providing just the right volume for the cavity, and a seed choice which lets you choose to grow long (rye grass) or short (basil) "hair". Old Deputy (as I call him) had a quick snip for the picture. He'd been there for a couple of weeks and definitely needed a haircut.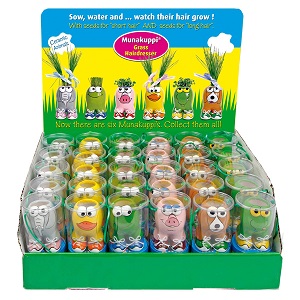 I've implied these are for children (and obviously they are) but, equally obviously, yours truly is an adult who hasn't grown up.  In fact, a sneaky little part of me would rather like the whole range.
The frog would definitely have short hair.
(Munakuppi provided by Mr Fothergill's for review.)