I missed reporting on the lilac last month because there really didn't seem to be much different from April and the run-up to Chelsea Flower Show kept my eye off this particular ball. (Incidentally, if you do look, you might notice that we now have a lovely new colour for the garage door.)
The flowers are now past and I've cut off the seed heads (this is very easy at the moment, given its height). What has been noticeable is the energy it's put into powering upwards.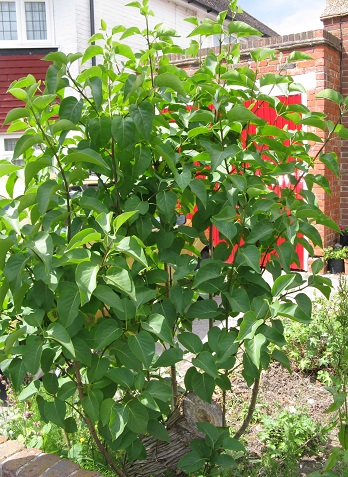 Where the flowers were around head height, now the tips of the branches are at least a foot higher. It's bushing out without my help.
There are a couple of leaves with the brown patches I noted last year...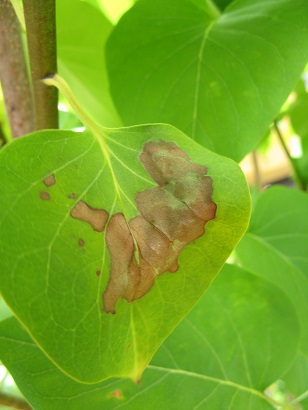 ...and the sawn-off trunk is taking on an age and patina that's very attractive.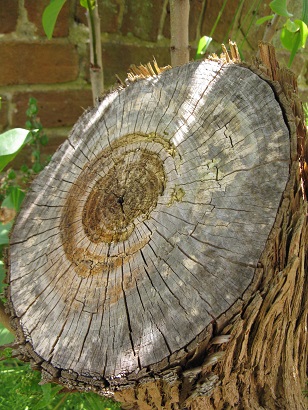 I'm still wondering whether I should cut back some of the branches to encourage branching lower down, but on balance I think I'll leave it. They've naturally started branching at about head height - what makes them start there, I wonder, and not lower down?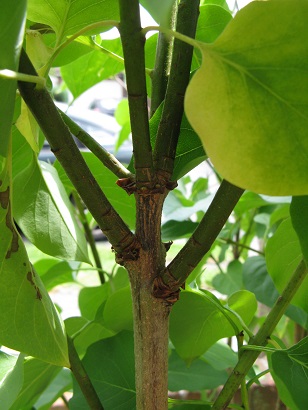 As you can see, they're thickening up nicely and I get the impression that the lilac needs none of my help at all.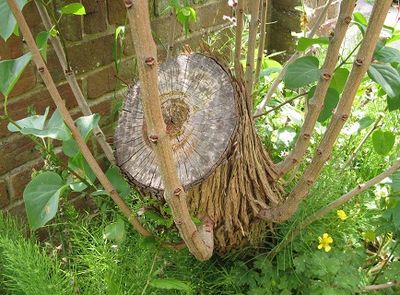 This is part of Lucy Corrander's monthly Tree Following meme. See more at Loose and Leafy.