There's a certain resemblance to a bog-brush (or five) about the lilac at the moment. The shoots have lost some of their middle leaves, so there's bunch at the bottom and a few at the top.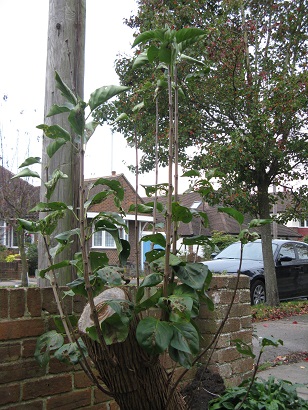 The rest are continuing to brown.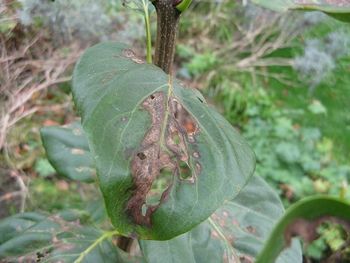 A spider has found one a useful anchoring point: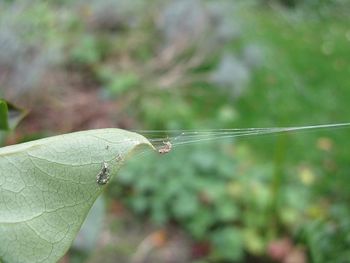 And there's a pleasing hint of life awaiting the spring: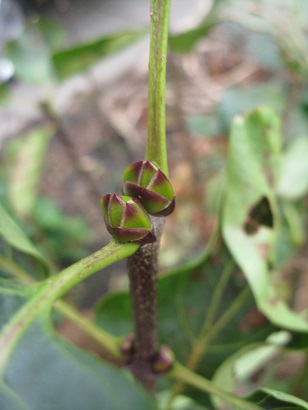 How will it fare next year, I wonder?
To follow more trees around the world this month, visit Loose and Leafy.