A friend told me recently that, when she finally comes to rest, she wants her ashes to power the rose bed. "There'll be a little bit of me springing up in the garden every year," she said. Though, I couldn't help thinking she's hoping her thorns will get to pay off some old scores.
It's something that Funeralbooker surely has an eye on, as they launch the country's first home cremation service. Not everyone's choice, but in response to spiralling funeral costs and the trend towards more personalised funerals, it should shave £1,250 or around a third off the average cost of a funeral, which currently stands close to £3,500 a year*. Market trials have apparently already sparked considerable interest.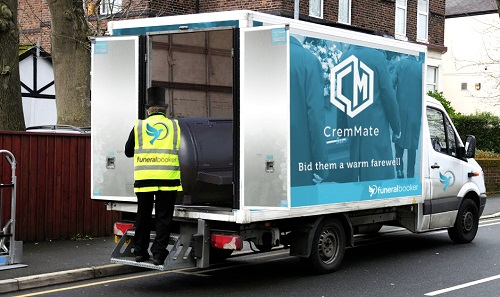 The new service costs just £299.99 and includes door-to-door delivery of a fully assembled, cleaned and ready-to-use CremMate - the UK's first domicinerator. Small enough to be sited in a garden, on a patio, or even, apparently, on a large balcony, it runs off standard propane gas cylinders which you can get from local garages and DIY stores.

To programme, you simply tap in the height, weight and age of your loved one and CremMate's patented PYRETM algorithm calculates the burn rate and duration of the cremation. It'll warn you if size dictates that a second cylinder of gas is likely to be required, so that you're not caught out mid-cremation.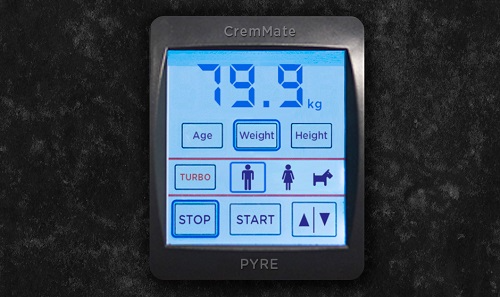 CremMate has features aimed at making the ceremony even more personal. There's a diffuser with a range of scents - such as Cake Baking, or Lavender - designed to "invoke warm memories", and a connector to "Feed the Flame" which lets you run a barbecue off the same gas cylinder for a more cost-effective wake.

A further add-on – the 'Phoenix Smoke Plume' - has already raised interest among sports fans as they'll be able to send up a plume of smoke in team colours for a very visual tribute.

Ian Strang, Managing Director at Funeralbooker, says: "This is about bringing value and choice to the UK funeral market. We expect this service to be in hot demand – you would have to be a fool** not to want to use it."
*Sunlife 2016 Cost of Dying survey.
** As in April Fool, but you guessed that, right?
Funeralbooker is a free, independent and impartial funeral booking service, designed to bring greater transparency to the funeral market and help consumers to find the right funeral director for their needs.