Well, despite the anxieties of last month, the lilac is continuing to grow and its tallest shoot is now  taller than I am.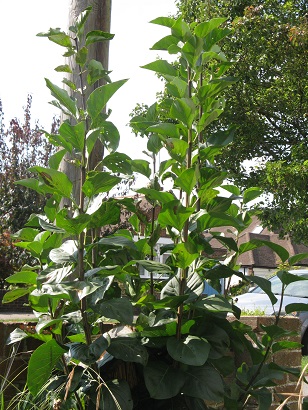 The leaves that last month were looking brown round the edges and wilted are now, additionally, somewhat frayed. Have they been eaten because they weren't doing so well or is it all part of the original problem?  I'm not sure what's had them, as there's been no sign of pests when I've been around.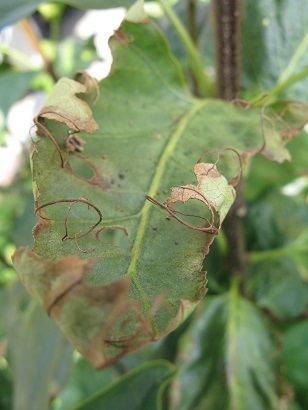 However, whatever it is hasn't spread enough to do any obvious weakening. Some of the other leaves are beginning to brown, but this I recognise. The lilac always seems to turn autumnal before the other trees in the vicinity, and every year I see leaves like that below and wonder what's wrong with them, until I remember that they have to drop some time.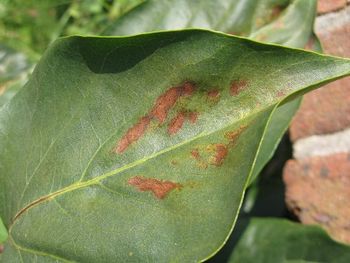 Meanwhile, what on earth is going to happen to the cutting?  The new leaf, as you can see has hardly grown since last time. I fear it has ground to a halt, but why? Because it actually isn't going to root, or because this cutting too is getting the message about autumn? One leaf has already dropped off (though it didn't turn brown). I'm keeping it damp and no longer keep it under a plastic bag as the soil was beginning to go mouldy. Fingers crossed.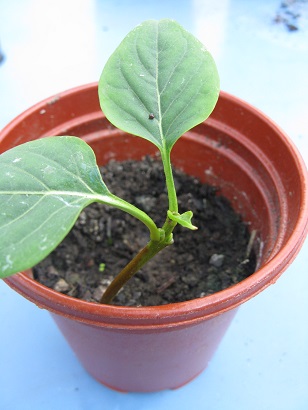 This is part of Lucy's Tree Following meme at Loose and Leafy. Why not pop over and see what's happening to trees around the world?