This month shows mostly signs of autumn on the lilac. At least, I hope they are, rather than something gradually eating away at the tree. The leaves are browning, but they are also getting eaten.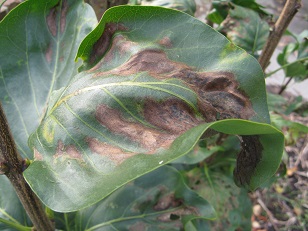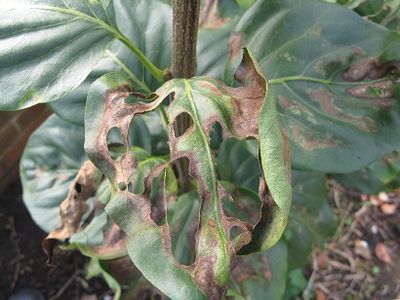 Not something that happened when it was a tree, but then perhaps the snails that like to call the lilac home didn't climb so willingly.  At least they're pretty ones.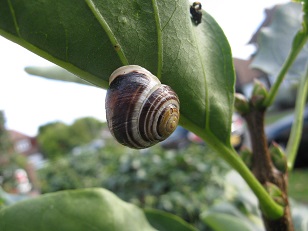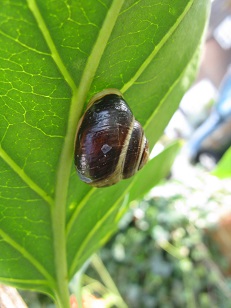 I guess it was to be expected that the shoots (can I call them branches now?) would stopped growing. The lilac is no taller than it was last month.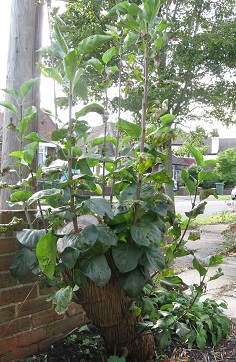 Time to take a closer look at the sawn-off end of the stump.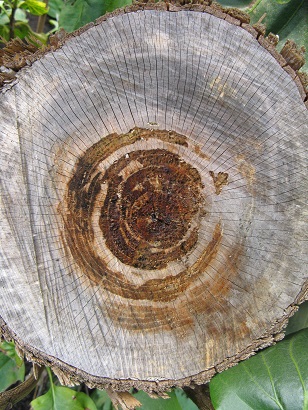 And here's what it looked like back in May. The markings are darker now but I don't think they've spread.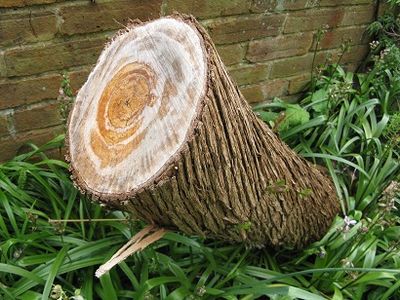 And finally, Baby Lilac: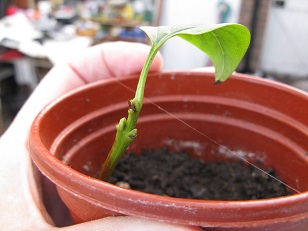 The tiny new leaf has gone brown and fallen, and there's just this left now. I suspect there'll just a stump to see next month. I must remember to not to let it dry out over winter.
To see how other trees are faring around the world, hop over to Loose and Leafy.