If there's one thing I'm a glutton for in the floriferous world, it's tulips. And Naomi Schillinger's recent post on tulip combinations reminded me that I haven't yet shared the glory that has been on display at Wisley this year.
Late April turns out to be a slightly disappointing time at Wisley - or it is this year, anyway. It's at that awkward stage when much of the winter structure has been cut down and hasn't been replaced by anything much. Though the rhododendrons added a bit of colour: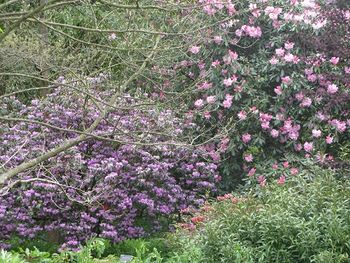 And these arums were very arresting: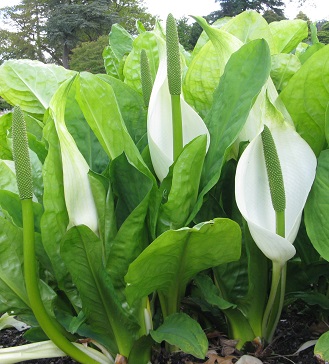 But a rounding of a corner towards the demonstration gardens revealed a glorious melee of colour: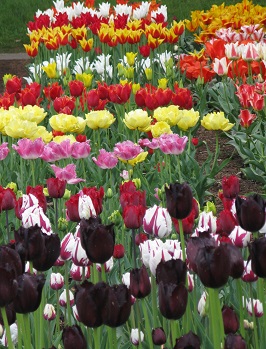 Tulips on trial. Eighty-two varieties in this test bed and dotted around the demo gardens, in beds and pots.
In the trial the judges are looking for three elements:
Impact, grace and charm (translates as colour, style and proportion)
Length of flower life (durability)
Good health (a good constitution)
They all looked pretty good: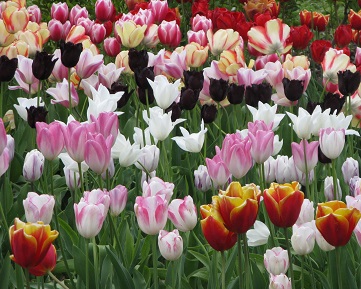 People couldn't resist trying to work out their favourite: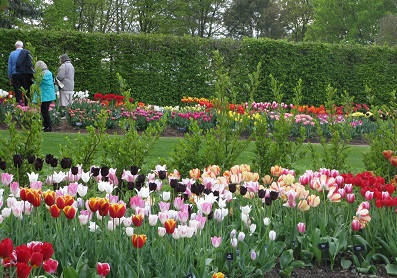 For me the best tulips, like Ferraris, are always red (or thereabouts):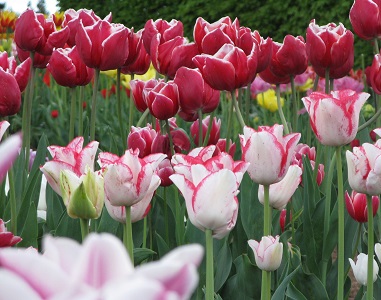 Which is possibly why the one that really grabbed me when I passed its pot is Tulipa 'In Love'. It had an almost irridescent sheen that my camera just can't catch: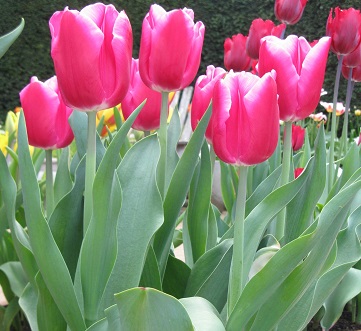 Must remember to get more bulbs this year.
To plant: a warm, sunny site with good drainage (they come from mountainous areas with dry summers, ranging from North Africa to China). Plant 4-8 inches deep (10-20 cms) in November.