Just a reminder that there's still time to get 20% discount on cartoons from Punch. There's quite a choice of gardening subjects.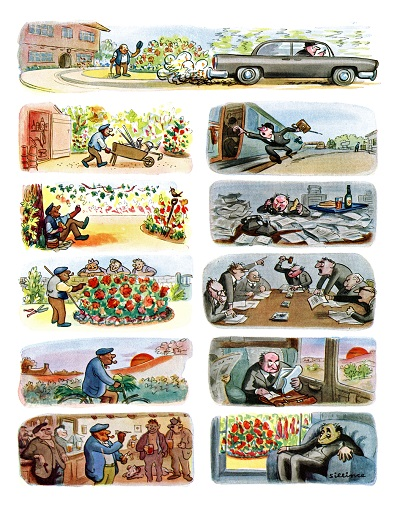 Sillince was a cartoonist and talented watercolourist who injected gentle humour into his social observation. OK, few of us have a full-time gardener now, but the story remains constant. I'm sure there are plenty of people who have changed career with a picture like this in mind.
If you click through on the link below and search for "gardening", you'll find plenty of images to choose from (click on the picture above to go straight to that).  All the images are available as archival quality prints on good quality, thick textured paper and are giclée printed. You could even go for ready-to-hang canvases or acrylic prints.
The discount is available on all print products. Just enter the code NOVEMBER when asked for a coupon code in your shopping cart. The offer continues until November 30th.
See my earlier post for Thelwell on the allotment.