I've never seen another lungwort (Pulmonaria) that I've thought more beautiful than this one. The two-tone flowers, the not overly spotty leaves, the fact that bumble bees adore them - my heart sings every year when they break out into colour. They bloom for over a month but unfortunately I have no idea which cultivar this is.
This year has provided a particularly fine display, which I put down to one of the (very) few benefits of last year's rain. Our clay soil didn't really dry out and the pulmonarias didn't succumb to their usual annual dose of mildewed leaves.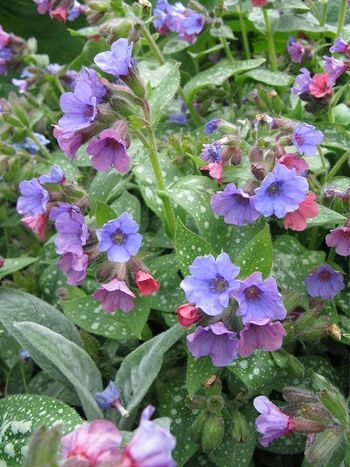 See what other blooms are being blogged about at May Dreams Gardens.