When a hotel extends an invite to stay for the night, I don't know about you, but I jump at the chance. Which is how Husband and I found ourselves in Scarborough at the end of November.
Yes, November. Yes, yes, Scarborough - North Sea, much Weather. But teeth, mouths, gift horses and all that. And, I can tell you, after a five-hour drive up the M1, Ox Pasture Hall Hotel - grey stone, nestled in a fold of the North Yorkshire Moors - couldn't have looked more of a refuge.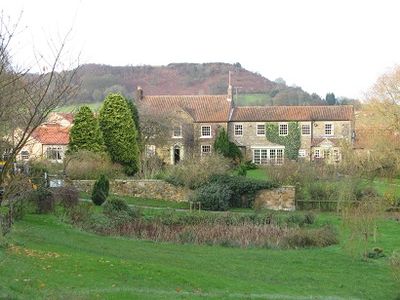 It's also only five minutes' drive from the centre of Scarborough, so we beetled off to make the most of what was left of the afternoon light. Have you been? It's not obviously touristy. The old harbour is charming but not extensive...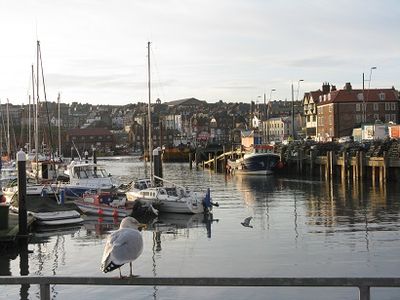 And the main shopping area isn't picturesque (the noticeable number of small parades around Scarborough is surely down to the extreme steepness of the locality. No one at the top of town is going to want to shop at the bottom too often!) but there were lots of side streets with small independent stores that we didn't have time to explore.
And then we made our way to the headland. Past St Mary's Church where Anne Bronte is buried...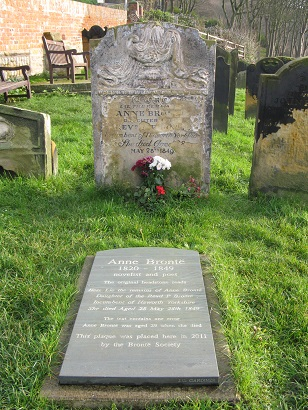 ... and up towards the castle (massive, but sadly not open much in winter) where we found jaw-dropping views of the coastline. Pictures just don't do justice. Jagged coastline, imposing cliffs, pounding sea - moody and magnificent as the sun set behind us.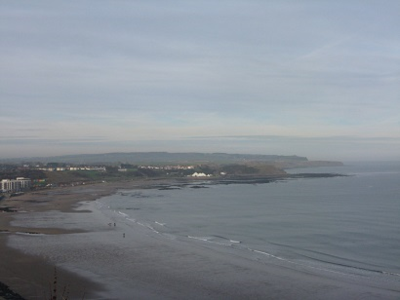 Given a longer stay, coastal walks would be calling my name.
Gardens in Scarborough
Now, at this point, you're probably thinking there's not much for a gardenista in Scarborough, but I'm kicking myself that we missed this little gem. The Shuttleworth Miniature Garden was established after WW1 as a sensory garden for blind soldiers. A £2.8m restoration was completed last year and, with the Victorian Italian Gardens laid out by Joseph Paxton and the rest of the South Cliff Gardens, it sounds an excellent reason for a return visit.
If you're as big a fan of public gardens as I am, Peasholm Park will also appeal - a Japanese landscaped garden that's home to the "smallest manned navy in the world". Twice a week in summer, miniature ships act out a famous battle. What's not to love?
Ox Pasture Hall Hotel
So, back to Ox Pasture Hall to enjoy Pointless from the sofa in our suite.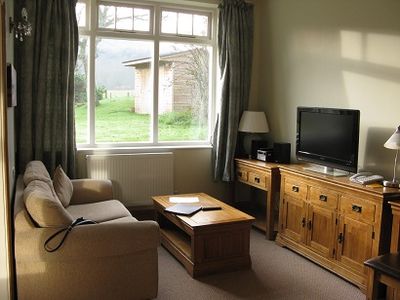 There are ten different luxury suites, and ours, the Hornsea Room, was in the new block (see it to the left of the picture at the top) which was completed last year and sympathetically built around a courtyard, in character with the older buildings. The advantage of such newness is that they gave it plenty of room. Not only was the bed super king-size (as all beds should be, in my opinion)...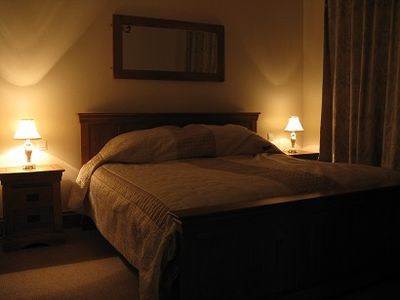 ...and not the rock-hard penance that so many hotels seem to favour, but the bathroom was sumptuous, lined with Filled Travertine, with shower and bath big enough for two, and the swish hotel features that you're grateful to try out because you discover that never in a million years would you have them at home (a door-less shower, so the water goes all over the floor, and those ultra-trendy spouted taps that mean you never know exactly where the water is going).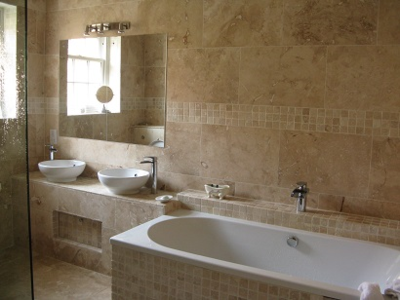 Dinner
It being November (did I say?) and guests being few, we had dinner in the wood fire-heated, low-ceilinged bar (there is an airy restaurant looking on to the central courtyard). The a la carte menu offered nine starters and ten main courses, with a couple of vegetarian options on each (my vegetarian brother-in-law would have been delighted to find mushrooms featuring in only one dish - as they tend to ubiquity).
Starters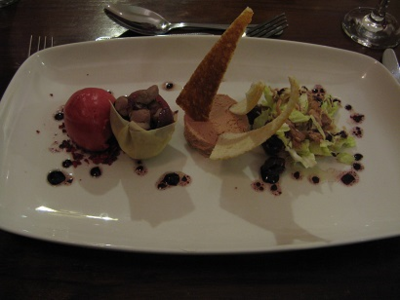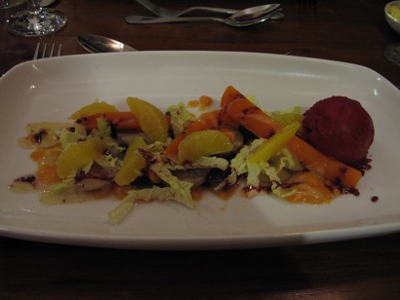 Note the trendy sorbets. The one with the duck turned out to be raspberry, not cherry, but Husband said that it still worked well, with a cold fruity hit complementing the liver parfait, while the sliced duck added depth to taste and texture, though the filo basket didn't really add anything.
My beetroot starter was light and refreshing. What salt-baking does for a beetroot is a bit of a mystery, but it was beautifully sweet and worked well with the carrot puree and sorbet.
Main courses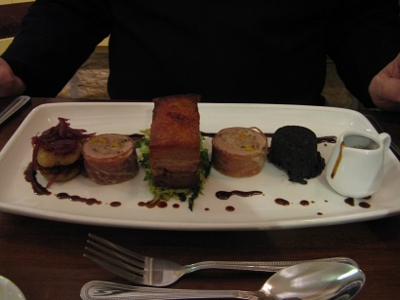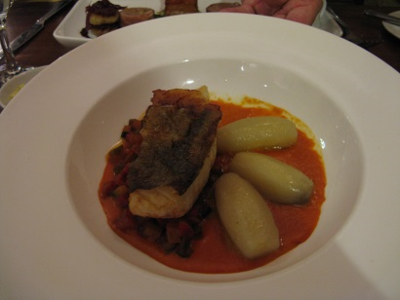 Husband's slow-cooked belly of pork with loin stuffed with apricot and sage proved a carnivore's delight. It would have been good to have a bit more balance with more Savoy cabbage and potato but t
he belly of pork was perfectly cooked, tender and moist, and there was good flavouring from the sage and apricot in the belly of pork pieces.
The cod turned out to be the star of the meal, as the chorizo added a zing to the tomato, creating a foil for the heartily chunky and perfectly cooked cod. 
Desserts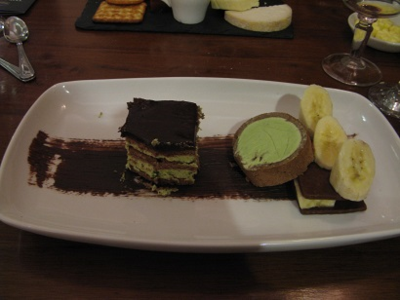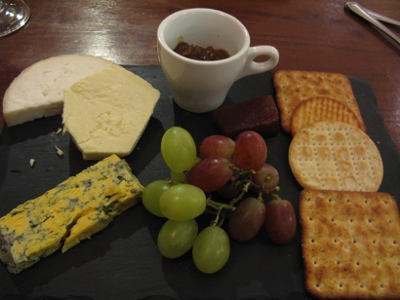 For me, my dessert was the least successful creation. All three parts of the dessert were very sweet, and the banana too bland to balance. Husband, though, tucked into the cheese with almost too much enthusiasm for me to nab a bite. The cheeses were local, well kept, nicely contrasting, and the chutney turned out to be medlar jelly which is a lovely match.
All in all, thoroughly enjoyable. You can see that the food's aiming at artful presentation but still offers a hearty plate and avoids being sidetracked by excessive flights of Michelin fantasy that can prove irritating. Not every element quite worked, but the excellent-quality ingredients were well cooked (local too) and allowed to take centre stage. 
So, if you're tempted to venture as far as Scarborough, in a forthcoming blogpost I'll offer some suggestions for a mini-tour of the area which will let you enjoy the comforts of Ox Pasture Hall.