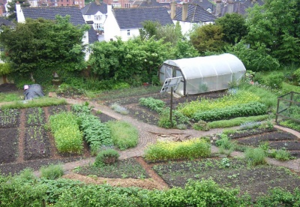 There are just a few days left to contribute to research that could help to change our thinking on how soil should be cultivated.
For eight years, Matt Adams, who has a BSc in Environmental Quality and Resource Management, and is a former CEO of the Good Gardeners' Assocation, has been researching the effects of digging on the nutritional content of vegetables.
In 2004 in Stroud, Gloucestershire, in conjunction with the Biodynamic Agricultural Association (BDAA) and the Hiram Trust, an educational charity, he established GREEN, the organically certified Garden for Research, Education and Nutrition.
Here Matt conducted a lengthy experiment growing the same crops on plots treated in several different ways. The theory was that digging disrupts the relationship between plants and the micro-organisms in the soil, reducing the flow of nutrients between them and making any vegetables grown less nutritious.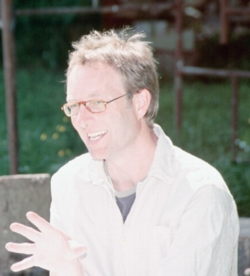 Of the millions of bacteria, thousands of protozoa and fungi and hundreds of nematodes found in a teaspoon of good soil, Matt says:
They form a diverse ecosystem in the soil, making available the naturally occurring chemicals present in rocks and the atmosphere, and recycling wastes and dead organisms into their constituent chemicals so they, also are available to plants.
If we eat plants (which we do), we depend on these micro-organisms for nutrition too. "Yet every time we turn over the soil," added Matt, "we kill them in their trillions without giving it a thought."
Some years ago, when I first wrote an article about this as forthcoming research, I spoke to Sally Smith who was then Head of Information and Training at Garden Organic. By then, there had been a no-dig bed at Ryton for some years and Sally said that no-dig certainly developed a better, more natural structure, providing channels for earthworms, roots and water.
In the experiment at GREEN, each year the crops were grown in single-dig, double-dig and no-dig plots, harvested and analysed for 23 naturally occurring minerals (such as calcium, selenium and lead). Microbial life in the soil was also measured each year, with results provided by professional laboratories and universities.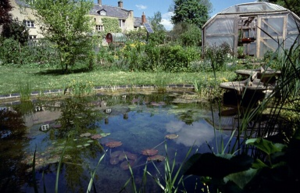 Marked differences were noticed in some of the harvests but the results have yet to be properly analysed to understand the implications.  This is where the Crowdfunder project comes in. Much of the funding that enabled the research was used to pay for the plant and soil analyses and much of the effort involved otherwise was voluntary.
Now Matt wants to collate the eight years of data collected between 2004 and 2011, analyse the results and get them into the public domain.  It involves concentrated work and the funding is requested to support him while he does this. Will the research back up the theory? Says Matt:
There is no guarantee of finding anything significant at all but until we go through the process of studying the data we will never know! However, it is very rare that research has no value at all. It is always progressive and by the very fact that it has been done can itself act as a catalyst for inspiring new ideas and further research. 
The original limited budget, combined with the cost of this research, means that no replicas were created of the experiment and findings from this study would need to be verified with further research. But it certainly brings up fascinating possibilities. Matthew adds:
From my personal networks at least one university has so far expressed an interest in this project.
If you'd like to see the results from this eight-year-long experiment reach the light of day and maybe help start a chain of research that radically changes approaches to veg-growing, then find out more (and see a video of Matt talking about his project) on the Crowdfunder website.