Regulars will know that I'm always looking for cards and presents with gardeners in mind. Postscript has the sort of catalogue that I take to bed with me - interesting books on all sorts of subjects and extremely competitively priced (yes, that includes Amazon). New to their range is stationery and, among their cards, Gardener and Deckchair by Ravilious.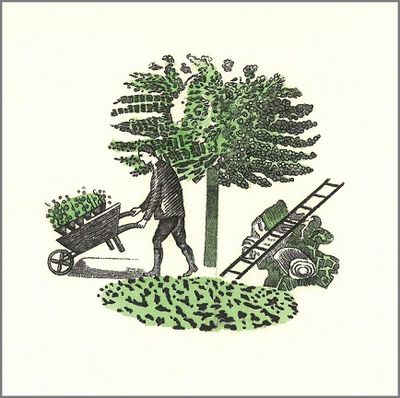 I've got a real soft spot for Eric Ravilious (1903-42), now finally regarded as one of the finest British artists of the twentieth century. His style surely influenced the dust-wrappers on books that peopled the shelves of my childhood, which were printed in a pale, limited palette with simple illustration. Back then I wasn't too impressed - they seemed dull and I wasn't a child that enjoyed stylised representations - but now I love the pared-back illustrations and restrained colours that conjure a dreamy quality, seeming to speak of a constant, rather than a passing moment.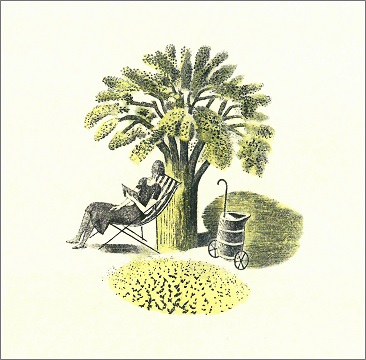 These designs were originally created for Wedgwood in the 1930s. There were more in the series and I hope they'll make it into print too. Eight notecards cost £4.99. And, book-wise, iIf you search Postscript for "gardening", you'll find lots of tempting tomes to choose from.
Incidentally, the Dulwich Picture Gallery has a super exhibition of Ravilious' watercolours, which runs till the end of August.
For more cards, see: Greetings Cards for Gardeners and another post (imaginatively described again!) Greetings Cards for Gardeners.