I was rather desolate this year to miss the Press open day at Mr Fothergill's, as my first foray into the nearer reaches of Cambridgeshire last year had been so enjoyable. (Never mind that I was on holiday - couldn't I have organised myself to do both?)
One part of the fun is  judging a staff competition. Last year, it was for the best unusual containers.This was my favourite: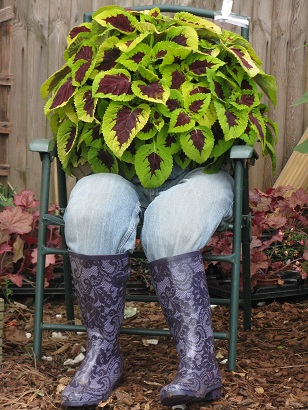 Though this was the winner, and raised a smile too: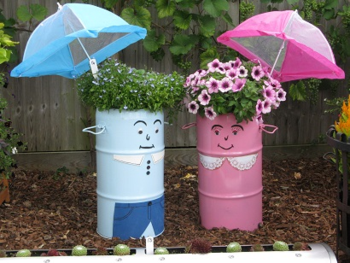 This year, the staff were tempted into making scarecrows, which were set around the Newmarket trial ground. Laura Oakes and Katherine Watt of the mail order division were the winners with this rather splendid version of Dougal from The Magic Roundabout.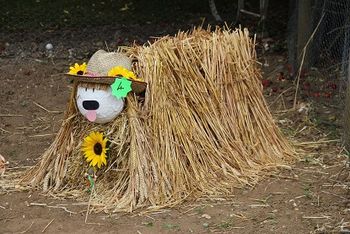 Though, I suspect, if I'd been there, I'd have voted for this rather ingenious character by the trial ground team of Carol Parsons, Brian Talman and Todor Paskalev: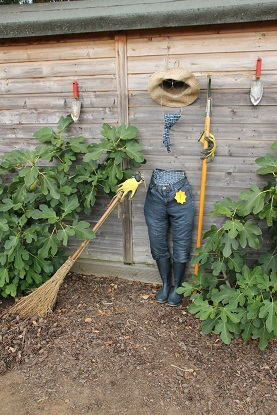 Commercial director Tim Jeffries' swagger of a pirate won third.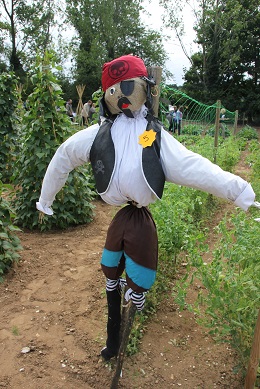 Though rumour has it that this fellow might possibly be the work of children from a Hertfordshire primary school...  Oh, Tim!