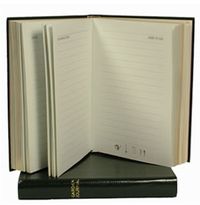 With the approach of Christmas, I'll be looking for useful sites for more unusual presents for gardeners, and have just come across one I haven't seen before, although, according to the website, it's frequently featured in stylish…ah, that would be why…magazines such as House and Garden.
Last time, I pointed out that Growveg was the only site dedicated to gardening in the shortlist for the Good Web Guide's Website of the Year awards. True, but in the gift category was not only Cox and Cox, whose recycled "slate" sundial I mentioned as a possible Christmas present last year, but The Great English Outdoors.
Athene English works with leather and showcases other craftsmen's creations in her shop in Hay-on-Wye. She regards craftsmanship as the "expression of clear thought and intelligence in things made largely by hand" – which I think probably translates as using good design and materials.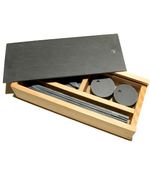 Anyway, among the clothing, blankets and myriad other items, some slightly off-beat present possibilities for gardeners include a
wooden box of slate labels
of various sizes, with a slate pencil (the labels are made from waste of the Welsh slate industry, so environmentalists can relax); a packet of ten
suede plant ties
, gentle on plants and the cheapest gift at £4.50, and
Gardener's Soap
, handmade and moisturising (£5.75).
For more gift ideas, click on Presents for Gardeners.