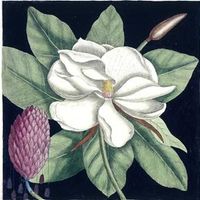 Do we have enough gardening books in the world? Well, probably, but volumes from the past need preserving, and the British Library has a scheme that could provide just the present for the gardener that has every book he or she could ever need: Book Adoption.
When I had a look at what's on offer, garden-related titles were so high on the list that I wondered if they had some secret cookie attached to my search engine. Here are just three of the one's I found: Hortus Europae Americanus by Mark Catesby (1767), with 63 etchings, just right for someone interested in plant illustration; Flowers from Shakespeare's Garden by William Shakespeare (1906), in which illustrator Walter Crane portrays the flowers mentioned in old Willy Waggle-Dagger's plays as human characters; and The Flowers of Japan and the Art of Flower Arrangement by Josiah Conde ( 1891) in which the architect details the intricacies of Ikebana.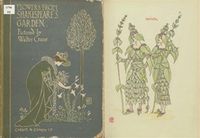 You can fork out quite a bit for an adoption - £1000 lets you choose a book not on the current adoption list, puts your bookplate in the favoured tome and names you in the annual report, while £150 includes a tour of the library – but the £30 standard adoption includes the fun bit of an invitation to their annual "Meet Your Book" event. OK, so you could join the British Library and ask to see it anyway but, if you're into good causes, this gift is slightly different and offers, to be frank, a tad more enjoyment to the recipient than the news that their present's been spent on a goat in Uganda.
Do have a browse anyway. Not all the titles on the adoption list are as old as those above, and some I'm sure will have you itching to go and have a flick through. If you do go to the British Library, the fairly proximal Lamb's Conduit Street offers some decent cafes to eat at, which are definitely cheaper than the one in the library.