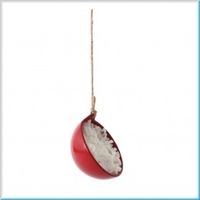 Earth-friendly writer John Walker first alerted me to the benefits of recycled plastic in Plastic Tears, his article that first featured in the now-defunct Organic Garden and Home magazine, but which you can read on his website.
In essence, he says we should use recycled plastic where possible to keep the oil we've extracted in circulation, rather than burying it in landfill. He mentions Filcris, who make recycled plastic lumber, among other things, saving a myriad plastic bottles from waste disposal. There are plenty of other companies to choose from, and not just for lumber.
Way back near the start of this blog I mentioned a Slate Effect Sundial. It's made by ashortwalk, a Cornish company that specialises in recycled plastic items for home and garden, who were a winner in the Cornish Sustainability Awards 2012. Their products include plant labels, a chalk board, herb kit and plant holders.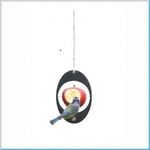 However, as each year sees mountains of plastic plant pots returned to garden centres, their rice-scoop/bird-feeder, made from recycled pots, caught my eye, especially with the birds disconsolately looking for food during all that snow. They also have a nifty spike feeder for apples, cheese etc.
I haven't seen any of their products up close, so can't personally vouch for them (John Lewis likes it, though), but I love the fact that, with a little ingenuity, we can find ways to keep the oil we've extracted for future use.