Something definitely ails a TV programme if you're irritated before it even begins. Even more so, something is right when you eagerly anticipate a forthcoming episode.
Together, that's a fair summary of how I've been approaching the BBC's Gardeners' World and BBC Scotland's The Beechgrove Garden. So much so that I haven't watched GW for some time. Was I, I asked myself recently, being fair?
Well, both programmes are shown as repeats on Sunday morning, so a couple of weeks ago I recorded them to see what, if any, was the difference. Let's start with a rundown of the subjects covered in both programmes:
Beechgrove Garden

Item presented by

Gardeners' World

Item presented by

Thugs Corner:

Look at how bed of garden thugs is fighting it out

Mention of new addition Himalayan Lilac

Mulching in summer/winter

Jim McColl, Chris Beardshaw

Plants in pots fading, adding potash to keep going

Monty Don

Introduction to Dunlop, where community garden is being created

George Anderson

Intro – preview with pics and clips of what's to come

 

Comparison of Jim McColl's melons, grown in cold frame, and Chris Beardshaw's, grown on a hotbed

Jim and Chris, separately

August is a time of ecstasy. Don't forget to sit down and enjoy your garden

Look at accidental grouping of canna, weeping pear and clematis. Wow.

Monty Don

Visit to the community garden in Dunlop:

What people are doing

Tips on rejuvenating apple trees

Gooseberry sawfly

Bug hotels

Pallet gardens

Carole Baxter

Start to plan for next year

Vita Sackville-West's tip on cutting a flower and carrying round garden to find best site for it.

Monty Don

Visit to the veg garden

Chard bolting and possibly why

Cauliflower

Onions

Peas – comparison of growth with added rhizobium and without. And of different supports.

Jim McColl

Visit to Coleton Fishacre

History of garden and d'Oyly Carte family

Chat with head gardener

 

Rachel de Thame

Look at how trained fruit doing in the mini-orchard

Feeding a sickly peach

Chris Beardshaw

Creating micro-climate with hedges

Hedge trimming fresh growth now , winter trim the old wood

Creating window in hedge for vista

Monty Don

Another look at the community garden:

Bog garden. Different areas of garden.

Adding thyme to cracks in crazy paving

Advice on dividing hostas/herbaceous plants in October

Carole Baxter

Carol Klein returns to a garden she designed

Look at wallflowers

Taking cuttings – demo

Difference between annual and perennial weeds

Compost bin needs to be on soil

Carol Klein

Seasonal advice:

Water camellias and rhodos to keep buds

Water compost bins in dry weather

Water sweetcorn, aid pollination

Jim McColl and Chris Beardshaw

Jobs this weekend

Potting on

Nipping out tomato tops

August lettuce, keep watered

Keep cutting courgettes

Monty Don

Goodbye from community garden

Carole + crowd

 

 
I was surprised that both shows have approximately the same number of items. But there the resemblance stops.
First impressions? Beechgrove is an extensive garden with a team of people presenting, including the lovely, long-serving Jim McColl.  Gardeners' World is, let's face it, the Monty Don show.
No harm in that, necessarily, but a team produces more opinions and will have diverse interests. A glance of their website reveals that Beechgrove also has a team of gardeners working on the three-acre site, which probably accounts for how they manage to cover such a variety of subjects.  Every week, they introduce or revisit an experiment or three - solutions for cut flowers; the success of different dahlia varieties; different wildflower mixes; the effect of different composts.You name it...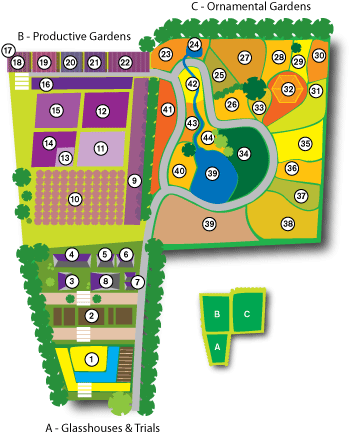 The BBC insisted that two full-time gardeners be employed at Long Meadow, but the general impression is of having a look at whatever Monty happens to be doing on his two acres this week. 
Beechgrove presentation is snappy, each item is packed with info, tips are brief and to the point, and when they visit a garden they widen it into an opportunity to present something of relevance to viewers. Rachel de Thame's visit to Coleton Fishacre merely smugly described how easy it was to grow tender plants there and gave no explanation of how the cacti manage in the West Country wetness.
Gardeners' World did have a few things that Beechgrove didn't:
Interludes of close-ups of unnamed flowers, backed by plinky music
Long shots of Monty, appearing round corners or up alleys
Preview clips that appeared again later in the show
All of which contribute to the - shall we say? - gentle pace of the programme.
And Husband, with his usual perspicacity, put his finger firmly on a major difference. "Gardeners' World," he said, "is focussed on design." And he's right - if you look at the list of items above, they nearly all have a design element, including that rather patronising period devoted to telling us to enjoy our garden.
I was left wondering who exactly Gardeners' World is for. Beechgrove bristles with interest for the hands-on gardener, covering practicalities, problems, choices gardeners might face. Gardeners' World seems constantly to be addressing the most basic novice and people with only a passing interest in getting dirt beneath their fingernails.
A simple indication of the approaches of the two programmes is that Beechgrove provides a weekly factsheet for viewers. Gardeners' World doesn't - and there really wouldn't be much to put on it.
How much of this is down to Monty's presentation? I wonder. This time last year Professor Lisa Jardine criticised the BBC for being run by humanities graduates with no understanding of science, who assumed the viewers were as ignorant as they were.
The idea presenters must "mash up the difficult stuff, and particularly science, because people are not able to understand, is a complete fallacy".
Is Gardeners' World suffering from management by non-gardeners who just don't get it? 
Of course, GW has far more viewers than Beechgrove, but, after quizzing a few fellow gardeners at Mr Fothergill's Trials Day recently, I realised that an awful lot of gardeners haven't ever watched the latter. If you're one of them, I urge you to give it a go.
Record Gardeners' World and Beechgrove on a Sunday morning and then watch Beechgrove first. I guarantee that GW's languid progress will make you wilt on the sofa and you'll be reminding yourself to set the timer for next week's Scottish instalment.