Sometimes it's easier to visit a garden in winter, don't you think?  The points of interest tend to be fewer, so it's easier to concentrate, and the set pieces stand out against the barer beds and dormant plants.
Last week, on a glorious sunny morning, we popped into RHS Wisley. Here's what we found: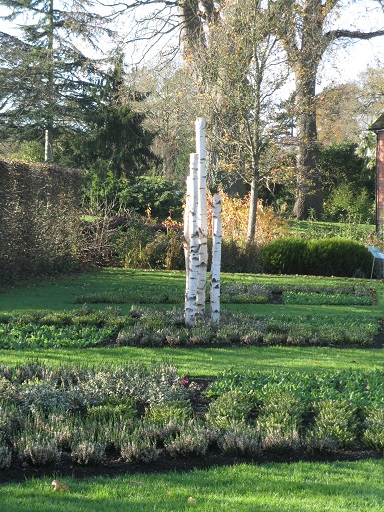 The bedding scheme above is looking a bit patchy at the moment, but the idea is to create an impression of a landscape seen from above. Blocks of plants like Euonymus fortunei 'Emerald Gaiety", Primula 'Alaska Limelight' and Erica x darleyensis 'White Spring Surprise' will knit together into a patchwork. At the moment the silver birch stakes are saving it from too much prostratation.
  In the veg garden, Brussels sprouts glistened in the sun: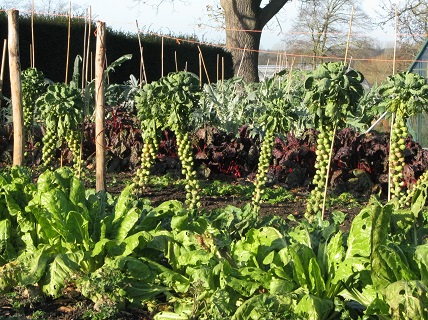 A display of pumpkins and squashes filled the floor of a small greenhouse: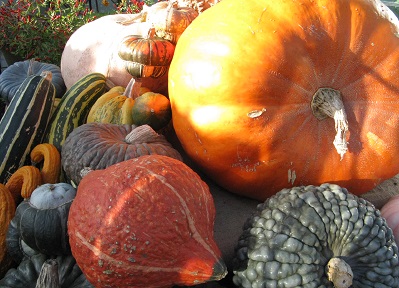 In the walled garden at the far end of the formal pond, we were surprised by this parterre.  If I had a country house estate, I'd love to include something like this. It aims to inspire gardeners to go for majestic results on a small scale. It's the first time I've seen anything like this at Wisley and it's been designed by garden staff member Enrico Mailii. It had real presence and felt like a serene oasis, but  I fear all those Polar White chippings (supplied by Stone Warehouse) are going to really annoy the person who has to prepare the garden for its next incarnation.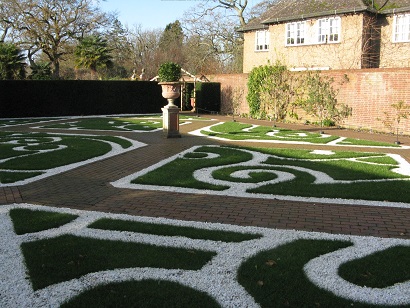 You can't visit Wisley in winter without treating yourself to a blast of heat in the glasshouses. There's a bit of a theme going on. Under this pyramid of poinsettia is the entrance to Mr Tumnus' home, the faun in The Lion, the Witch and the Wardrobe.  You can just see the warrant for his arrest pinned to the door.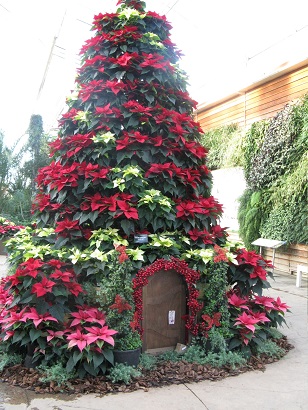 And further round is the White Witch's throne.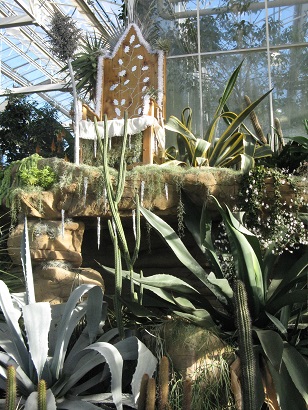 Far more impressive than any of this, though, was Ravenala Madagascariensis. Related to the Bird of Paradise plant, you can see its flowers are similar (if a trifle bigger). Raised from seed at Wisley, it's already been moved from the edge of the tropical area as its head hit the glass, so I wonder if they'll manage to keep it.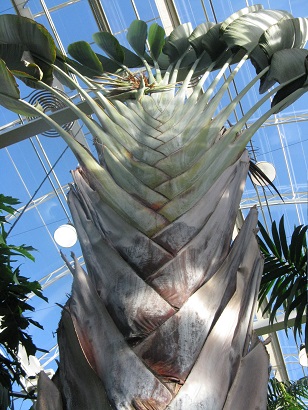 Water runs down the leaves and collects in the base - hence its common name, the Traveller's tree. The leaves angle themselves to make best use of sunlight.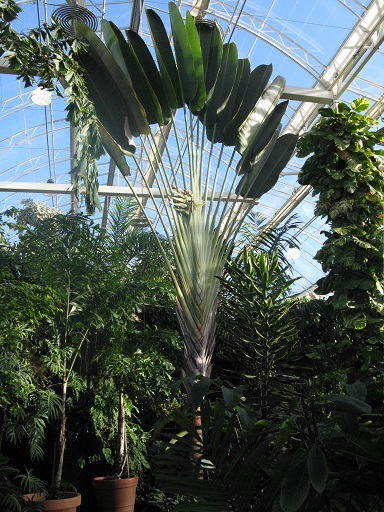 You can't really get more awe-inspiring than Nature, can you?