OK, last call to remind you of the 20% discount on Punch cartoons, available until the end of this month (that's next Monday). Also, my last excuse to let us all enjoy a bit more cartoon humour. (just in case you think I must be benefiting from an affiliate link, with all these mentions, I'll assure you I'm not. I just can't resist the opportunity to share a private passion.)
What I like about the wartime cartoon below is that you don't actually know who is saying it to whom (though it's easy to jump to conclusions). Douglas Mays' cartoons often featured children or, like below, society women who were modelled on his wife and four daughters. The picture below must have been borne of some sort of experience (we're talking about the veg now). A pacifist, Mays spent the war years farming.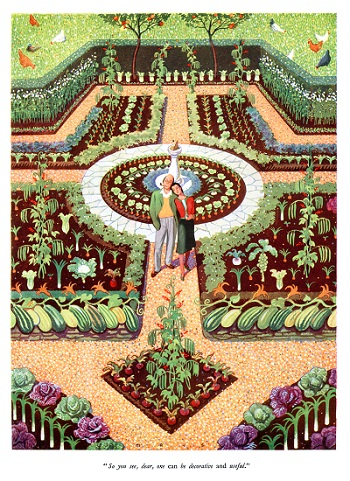 All the images are available as archival quality prints on good quality, thick textured paper and are giclée printed. You could even go the whole hog and go for ready-to-hang canvases or acrylic prints.
The discount is available on all print products, even if you find a cartoon you'd like with a different subject matter. (Click on the picture above, to go straight to that one.)
Just enter the code NOVEMBER when asked for a coupon code in your shopping cart. The offer continues until November 30th (Monday).