This year's Hampton Court Flower Show has been, as I said in the last post, all arcs and anniversaries. The circle has arrived with a vengeance. Straight lines are still in evidence, but I fear they'll soon be as scarce as curves once were. Here are the arcs:
Excuse me while I digress a moment:

Another digression:
 Back to the arc (as Noah said when the first raindrop fell):
I'd show you the Vestra Wealth Garden - curved path, round amphitheatre, but I think we've just had too many circles. Anyway, someone got in the way when I was trying to photograph it.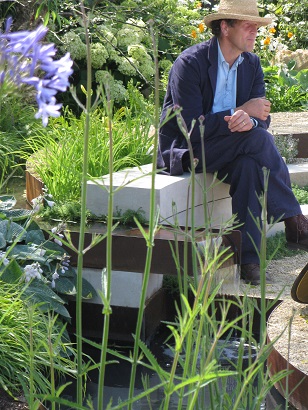 Finally, an accolade to Sarah Harris of the DialaFlight Synaesthesia Garden. No arcs and, to be honest, while the idea was interesting, the tent itself wasn't that exciting - white flowers lit by colours cycling on a loop.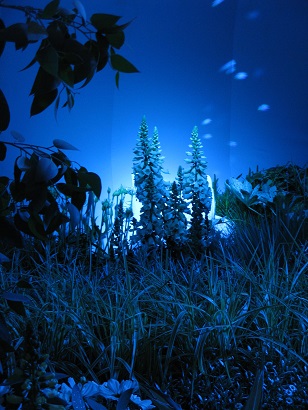 But on the first day of the build, Sarah's 34-year-old partner had a stroke and was hospitalised in Leeds. She spent a week up there and only had a week to build the garden. You have to hand it to her that she managed a garden at all. She must have felt as if she was rushing aound in circles.